Solo Travel on a Budget: Thrifty Adventures for the Independent Explorer
Solo travel is a liberating and transformative experience that allows you to explore the world on your terms, free from the constraints of group dynamics or shared itineraries. While it's often associated with luxury and expensive getaways, solo travel can be an incredibly budget-friendly adventure. In this article, we'll explore the world of solo travel on a budget, offering tips and insights to help independent explorers make the most of their thrifty adventures.
Why Choose Solo Travel on a Budget?
Traveling solo on a budget offers numerous advantages:
Total Freedom: You have the freedom to go where you want, when you want, without the need to compromise with travel companions.
Flexibility: When you're on a budget, you can easily adjust your plans and adapt to opportunities that arise along the way.
Personal Growth: Navigating your solo adventure with limited resources fosters self-reliance, adaptability, and resilience.
Authentic Experiences: Thrifty travelers often find themselves connecting with locals and experiencing the authentic culture of a destination in a way that luxury travelers may miss.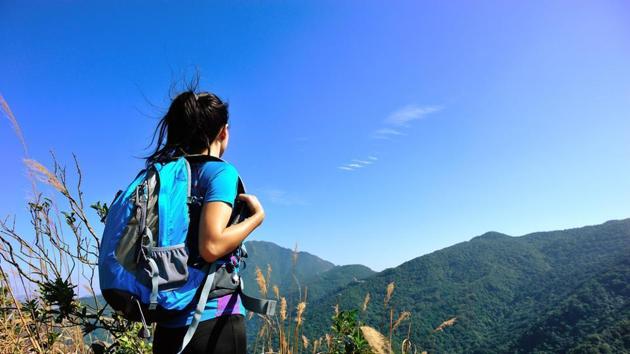 Budget-Friendly Solo Travel Tips:
Plan and Research: Spend time planning your trip and researching budget-friendly destinations, accommodations, and activities. Tools like travel forums, blogs, and apps can provide valuable insights.
Set a Budget: Determine your budget and stick to it. This involves calculating expenses for transportation, accommodation, food, activities, and a safety cushion.
Travel Off-Peak: Consider traveling during the shoulder or off-peak seasons to take advantage of lower prices and fewer crowds.
Accommodation: Opt for budget-friendly accommodations, such as hostels, guesthouses, or vacation rentals. Some platforms offer single rooms that provide privacy without breaking the bank.
Transportation: Utilize budget airlines, public transportation, and ridesharing services to get around. Walking and cycling are also great options for exploring a destination on a budget.
Eat Like a Local: Embrace street food and local eateries for authentic and affordable dining experiences. Avoid touristy restaurants that often come with higher price tags.
Free and Low-Cost Activities: Seek out free or low-cost attractions, such as hiking, exploring neighborhoods, visiting public parks, and attending local events or festivals.
Travel Insurance: Don't skimp on travel insurance. It provides crucial coverage in case of unexpected emergencies, helping you travel with peace of mind.
Pack Light: Traveling with only a carry-on or a backpack can save you money on luggage fees and make your journey more efficient.
Budget-Friendly Destinations for Solo Travel:
Southeast Asia: Countries like Thailand, Vietnam, and Cambodia offer affordable accommodations, inexpensive street food, and a rich cultural experience.
Central and Eastern Europe: Destinations like Hungary, Poland, and Bulgaria provide a blend of history, culture, and affordability.
South America: Countries such as Peru, Ecuador, and Bolivia offer stunning landscapes and a favorable exchange rate for budget-conscious travelers.
India: With a diverse range of experiences, India is known for its budget-friendly accommodations, meals, and transportation.
Eastern Europe: Explore countries like Romania, Ukraine, and Serbia, which provide unique cultural experiences at a fraction of the cost of Western Europe.
Conclusion:
Solo travel on a budget is a rewarding and enriching experience that allows independent explorers to savor the joys of travel without straining their finances. With careful planning, a willingness to embrace local culture, and a spirit of adventure, you can embark on thrifty adventures that create lasting memories and provide a sense of empowerment. So, pack your bags, set your budget, and get ready to explore the world on your terms, one cost-effective adventure at a time.